Accompanist and Soloists
Dale Williams, Accompanist
Dale Williams holds the Bachelor of Music Education from Samford University in Birmingham, Alabama and a Master of Music in Piano Performance from Southwestern Baptist Theological Seminary in Fort Worth, Texas. In addition, her post-graduate work was done at the University of Illinois where she studied with the internationally acclaimed Vocal Coach/Accompanist Eric Dalheim.
Mrs. Williams has served as staff accompanist for the International Cathedral Music Festival in England for four years and the Seminar für Klassiche Musik in Eisenstadt, Austria for three years. She has also accompanied seminars and master classes conducted by Robert Shaw, John Rutter, Sir David Willcocks, Richard Stoltzman and Yo-Yo Ma.
Previously, Mrs. Williams served on the music faculty at the University of Alabama at Birmingham where she was the Associate Chairman of the Music Department, Accompanist/Coach and instructor of music theory courses. She served as the organist at Vestavia Hills United Methodist Church, accompanist for the Alabama Symphony Orchestra Chorus and organist, pianist and harpsichordist with the Alabama Symphony Orchestra. Mrs. Williams is currently a free-lance accompanist in the Tampa Bay area, keyboardist with the Florida Orchestra and an adjunct instructor at the University of Tampa.

Susan Hellman Spatafora, Soprano
Susan has performed with the St. Petersburg Opera Company, Palm Beach Opera, and as a soloist with Vermont's Green Mountain Opera. At Glimmerglass Opera, Susan was soprano soloist in "The World of Offenbach" tour. She has sung with the Opera Theater Festival of Lucca, and EPCASO in Oderzo, Italy. Among recent concert work was the premiere of Allan Friedman's With Perfect Faith at Duke University. She has been a soprano soloist with the Masterworks Chorus of the Palm Beaches and has sung with the Arrowhead Chorale in Duluth, Minnesota. She also spent several years as a soloist at the Hebrew Union College in Cincinnati. Susan has received awards in the Palm Beach Opera Competition, NSAL Vocal Competition and Florida Grand Opera YPO Competition. She received her Bachelor of Music degree from Indiana University and Master's degree from the College-Conservatory of Music in Cincinnati.


Robyn Rocklein, Mezzo-Soprano
Nebraska native Robyn Rocklein, known for her vibrant and flexible voice, has appeared as a soloist in England, Austria, Germany, and throughout the U.S. Robyn has performed with Arizona Opera, St. Petersburg Opera, Opera Tampa, Tucson Symphony Orchestra, and St. Andrew's Bach Society. She has also performed with the Kronos Quartet, Barry Manilow, John William's Star Wars in Concert, and Columbia Artists' Lord of the Rings Symphony. Robyn was a finalist in the Meistersinger Competition (2009) in Austria and the Charles A. Lynam International Vocal Competition (2008), and has won numerous competitions in the U.S. She holds a D.M.A. in vocal performance from Arizona State University, and is an Adjunct Professor at the University of Southern Florida and at the Ringling College of Art and Design.


John Kaneklides, Tenor
Hailed by Opera News as "the very picture of youthful optimism and potential," John's' "tenor voice cuts through all others with its richness and warmth" (Broadway World). Known for his English language interpretation of opera and new works, he recently made his Carnegie Hall debut performing world premières by renowned composer Georgia Shreve. He created the double role of The Guide turned Narciso Borgia in the world première of Harold Blumenfeld's Borgia Infami and has portrayed Laurie in Little Women, Micah in Slow Dusk, and Villers in Prince of Players, to name just a few roles. He has sung the tenor solos in Mendelssohn's Elijah and Handel's Messiah, and is becoming well known for his interpretation of the highflying tenor solo in Carmina Burana. John also sits on the Board of Directors of Artist Relief Tree as the Treasurer, and is the Director of Development for the Vienna Summer Music Festival.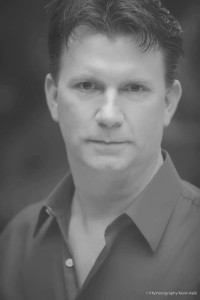 Todd William Donovan, Bass-Baritone
Todd has been described by critics as a singer full of confidence, dominating the stage. He is known for his powerful and resonant voice and expressive acting. He is comfortable both on the opera and musical theater stage where he has performed throughout the United States. He also has been the bass-baritone soloist at the Classical Music Festival in Eisenstadt, Austria, for the past six seasons. He has won numerous competitions, including the first-place Oxnard $12,000 Gold Medal Award and the Johnny Mercer Award in the American Traditions Competition at the 2009 Savannah Music Festival, singing in multiple music genres including songs from the American Songbook, jazz, musical theater, pop and opera. Tampa Bay Times Critic John Fleming has described Todd's performances as "rich, passionate and powerful; a solid performer with splendid acting throughout, bringing down the house."