Description: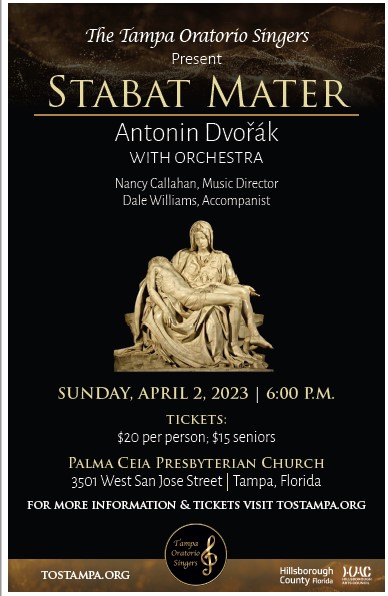 Please join us for Antonin Dvoràk's somber and glorious Stabat Mater, a setting of the 13th-century Latin poem offering a meditation on loss and faith. Dvorak's composition takes listeners on an emotional journey from grief to peaceful acceptance and hope.

Nancy Callahan, Music Director
Dale Williams, Accompanist

This concert features professional soloists & orchestra.