Description: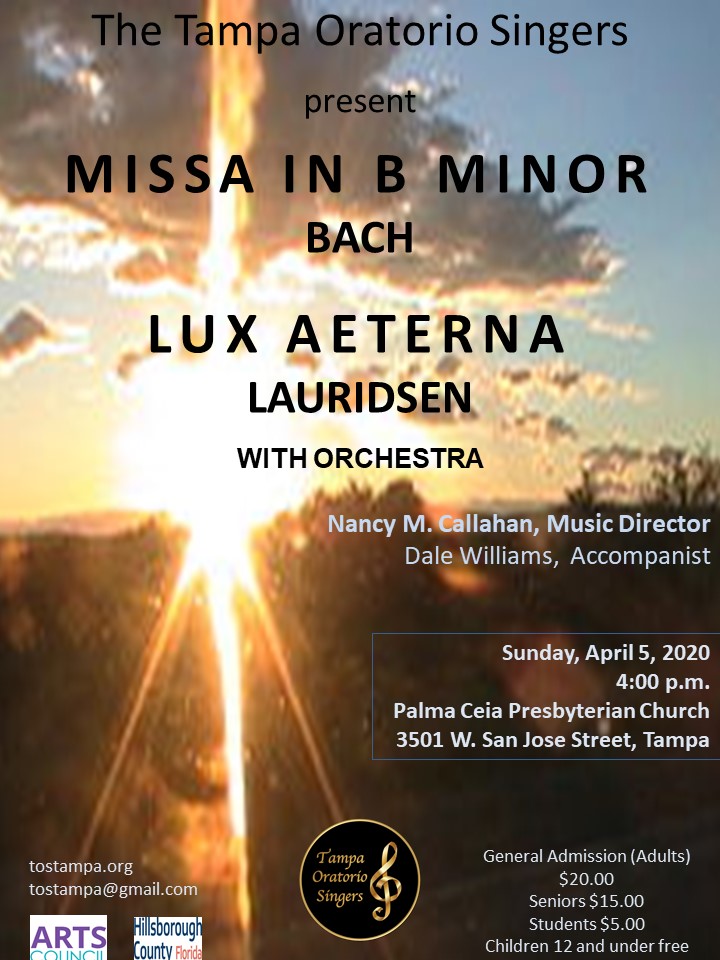 This event has been canceled due to corona virus concerns.

The Mass in B Minor was an acknowledged masterpiece and the last completed work of Johann Sebastian Bach. The Missa (that is, a Kyrie and a Gloria) was dedicated to the Elector of Saxony in Dresden. It was initially performed at a festival for the Oath of Allegiance to Augustus III in 1733. Eventually it became the first part of the Mass in B Minor.

Morten Johannes Lauridsen is an American composer and a recipient of the National Medal of Arts (2007). Lux Aeterna (eternal light) is a requiem that was inspired by his mother's final illness. Sections of a Requiem Mass are blended with traditional Latin canticles and each of the five movements explores a different type of light - spiritual, artistic, intellectual and eternal.

The Tampa Oratorio Singers will be performing these works with orchestral accompaniment.